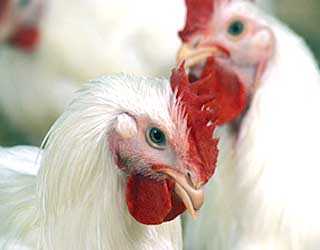 Veterinary Drugs
Realizing the importance of quality required in Animal Production, the company went into veterinary drugs marketing in 1994. With Mirth Agric the threat of disease is removed from any farm, because, they have numerous sales outlet spread over Nigeria. This effort had made the com¬pany to have several drugs such as MIRTH Oxytetracycline 5% and 20%, Mirth Ebenil etc. You can pick any of these products from any of our branches all over the world, and you can as wellreach us through the contact provided on this page. Thank you for patronising us.
OVERSEAS OFFICES:
Mirth Agric. U.K. Ltd., 9, Malinson Road, Beddington, Croydon. CRO 4 UL, Surrey, U. K.
Tel/Fax: +44-740-444-6757. Email: [email protected]
Mirth Agric International Inc.: 94 Park Avenue, East Hartford, CT 06108, Connecticut, USA. Tel: +1-937-867-9777
Email: [email protected]; [email protected].
Nigeria Addresses:
CORPORATE HEAD OFFICE:
Opp. Oyediji Shopping Complex, Monatan/lwo Road, Box 35834, Agodi P. O. Ibadan, Oyo State, Nigeria.
Tel/Fax: +234-2-7522641, 8070590001, 8035222444, 8057526410
Email: [email protected]; [email protected]

Lagos Area Office/Egg Depot: Mirth Agric House, 283, Lagos-Abeokuta Exp. Way, Opp. Oke Odo Sawmill, Iyana Ipaja, Agege, Lagos. Tel: +234-803427-5051, 807-059-0007, 807-939-2567.
Iseyin Office: Agunbebe Compound, Oke Oja, Oluwole Road, Iseyin, Oke-Ogun, Oyo State.TEL: +234-70-57811696.